Oh...look at you and your fancy Letter of Recommendation. Yeah, I see you. I hate to be the one to tell you this, really I do, but the importance of the "Letter of Recommendation" has died in recent years.
'Why?', you may ask. Well, if you've ever written yourself a 'Letter of Recommendation' due to a somewhat lazy (or overwhelmed) college professor, I think you can guess why. They are often not legitimate and if they are, they are probably a template the employer uses for ALL OF THEIR INTERNS. Now...that doesn't say hire me, does it?
You know what does say hire me? Work samples.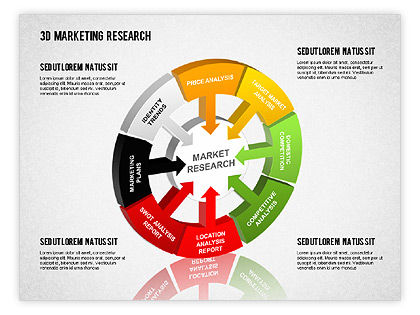 What is a "Work Sample"?
Work samples are just that, pieces of work you completed at other internships. Now I don't mean you include a dry cleaning bill or an inventory sheet for the office. You only get one sample/ random attachment on sites such as DisneyCareers (ABC) and NBCUniversal Careers. You must use it wisely!
How to Choose a Work Sample:
Pick something you are passionate about. Something that you spent the majority of your internship working on, for instance an excerpt from the deck (presentation) you did on TV Everywhere Demographic Research.
Great examples of this are:
Coverage (Development interns)
Treatments/Pitches (Alternative Programing & PR/AD wannabes)
Research of ANY Kind Related to TV/Digital Media (Everybody dance now!)
Casting Wish Lists (Casting)
Link to Reel (Cine, Digital Media, Production)
Articles Written (Editorial, Journalism)
On that note, if you send a script please never read this blog again because you are dead to me. No one in Hollywood likes receiving scripts. It's almost always unprofessional. It's weird, but you've been warned.
Never Had an Internship and No Work Samples
That's okay. Please still attach something (use your judgement) on the studio careers websites.
Stick to these 3 Categories (please do not use these if you have had relevant work experience):
Editorial/ Copywriting: Ever wrote for your college newspaper or EVEN BETTER an online source such as Buzzfeed Community or EliteDaily.com? Include a short sample. Everyone needs a good writer in the office.
Graphic Design: Do you have graphic design skills? Have you used them before for Student Theatre productions or something of the kind? Combine all those graphics into a .jpg and upload that. It is a skill that has seriously landed me internships! Don't forget to note it on your resume!
Bios: This is an unusual one. It's very uncommon but also VERY tricky to get right. You are going to write a short (under 500 word) bio of yourself, similar to college applications. It can be funny, illustrative of challenges you've overcome, or really be anything you want. However, it MUST make the HR Director want to interview you to talk about it. That's the whole point of the bio.
No script, no original short film on YouTube (unless you have 100,000 subscribers), and please nothing from High School. Haven't I taught you anything?
Note About Confidentiality
Your old company likely owns any work you did while you were an employee there. Bummer right? Confidentiality also can legally bind the work samples you can use. Do not risk giving away confidential information like who is staring in the new Star Wars Movie just so you can get another internship. It looks bad and can get you blacklisted!
So which samples are safe to use? I can't really tell you that, you are going to have to use your best judgment.
Since you are only using an excerpt of something, choose your excerpt so it offers no advantage to this new company. For instance, a research deck on TV Everywhere Demographics. I could include two slides that only contain one source of data- easily found on the Internet. You see? I'm not giving them information that they could use to their advantage.
You can also delete confidential pieces of information from your sample. For instance, on coverage, simply leave the title and author blank. Easy! Similarly, on casting wish lists, simply don't put the name of the production.
You can also use YOUR treatments and pitches that were never made- nixed somewhere in the development process. This is risky, but the company is unlikely to ever see those again. And if your job is writing out pitches and treatments, you really don't have much of a choice. Just be careful!
Xoxo
The Hollywood Intern Diaries
To stay updated: Bookmark our page, subscribe to our email list (on the sidebar, super easy), or follow us on our Facebook or Twitter pages.
Letters of Recommendation Out- Work Samples In!
Reviewed by
Unknown
on
7/02/2014
Rating: